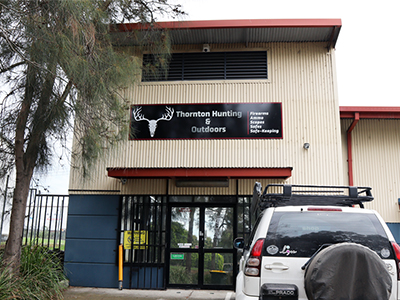 Join the TH&O Family!
Welcome to Thornton Hunting and Outdoors
Established in 2004, Thornton Hunter & Outdoors has a long-standing reputation for personalised and friendly service in Thornton and the wider Newcastle and Hunter Valley hunting community.
Owners Matt and Mel Perkins purchased the business in 2020 and continue to uphold the professional and friendly service Thornton Hunting and Outdoors is known for.
Matt has had a keen interest in shooting since he was young and was a local builder before deciding to turn his passion into a career with the purchase of the local Thornton gunsmith shop. Mel works behind the scenes, managing the business and seamlessly carrying out admin and retail operations.
Great Advice from Knowledgeable Staff
Extensive Firearm Knowledge
As a family-owned business with local owners, we strive to give each customer personalised service and great advice. We also give back to local community and especially to the local sport clubs that we draw our customers from. We are proud to support local shooting and community groups.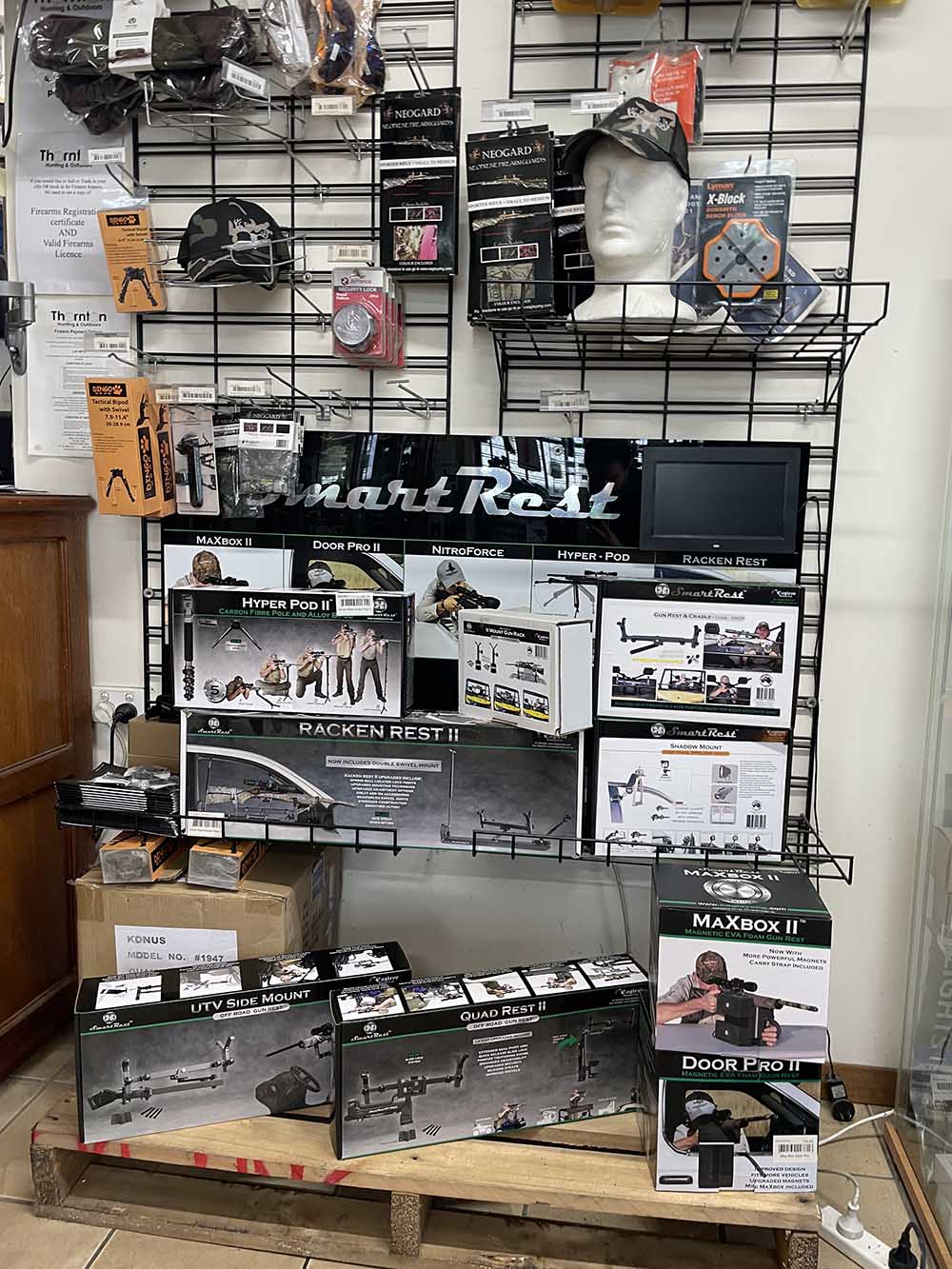 Firearm license Holders
Please note we only deal with licensed firearm holders. If you're interested in getting your firearm license, have a chat to us and we can guide you along your way.
As well as purchasing new firearms, we are here to assist with purchase of your second hand or trade-in firearms as well as third party transfer and interstate transfer of firearms.
A PTA (permit to acquire) is required for every firearm purchase.
"Purchased several rifles from Thornton Hunting and Outdoors and will continue too, their staff are very knowledgeable and take the time to explain the finer details, competitive prices on all products too, Keep up the great work guys"

"Best gunshop in NSW, Darren went above and beyond to help me find exactly what i was after. Will get all my buisness in future."

"Most helpful shop around newcastle. Always willing and happy to provide the right advice"

"Top notch service by Zac and the team. Sorted out a couple of very special outfits for me and i couldn't be happier. Great gear, great deal and most importantly great service. Look forward to future dealings with the store"

"As a new shooter I found them extremely helpful and patient. They were more than happy to order in exactly what I wanted and were also able to offer a more competitive price than the larger online retailers."
Shooters GallerY
Got a photo you'd like to share?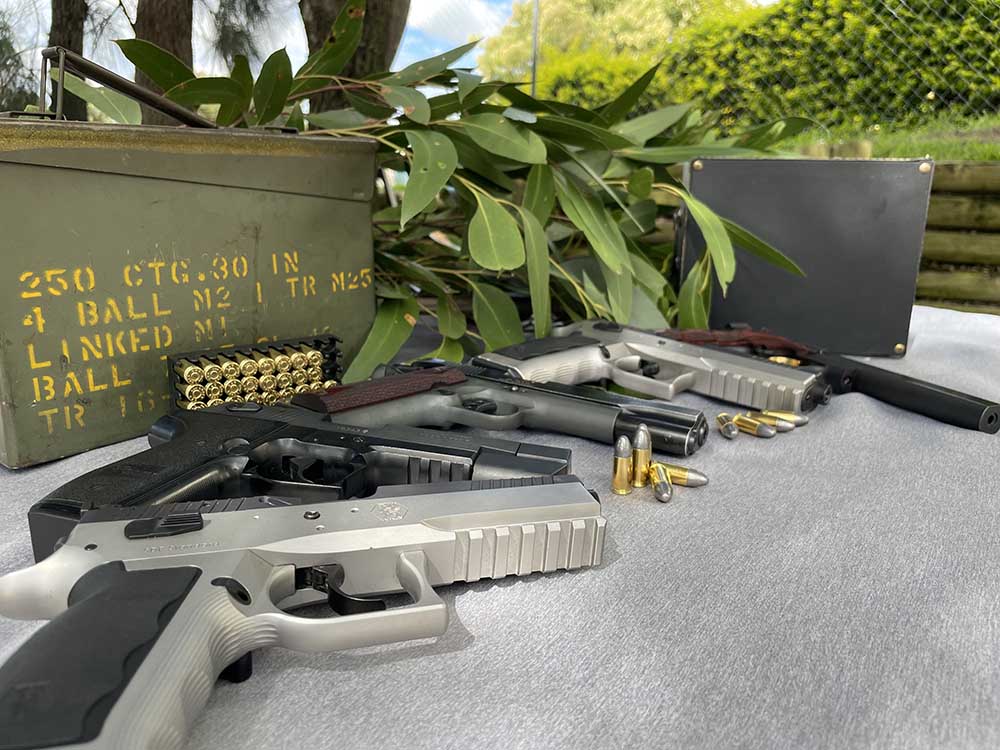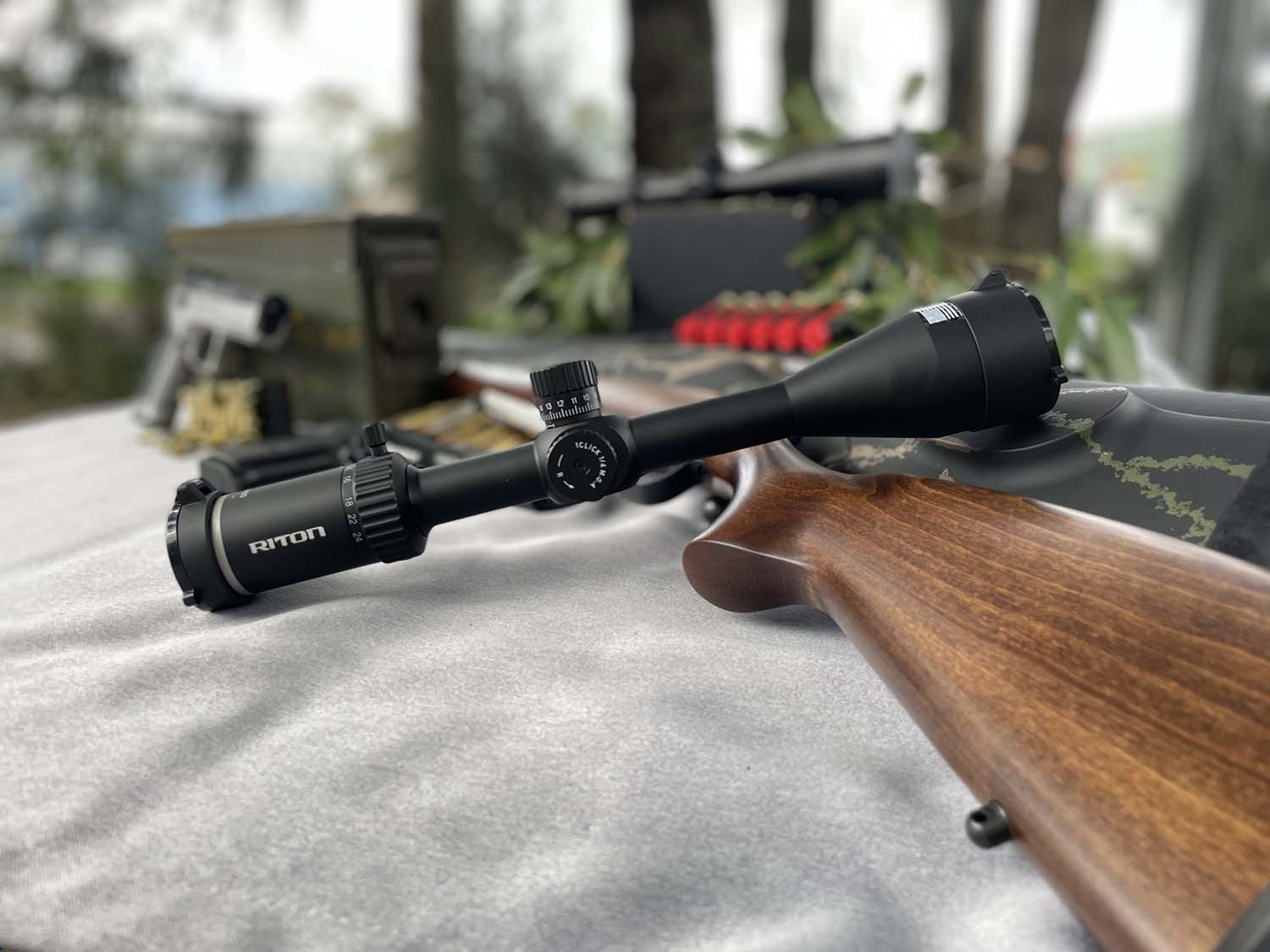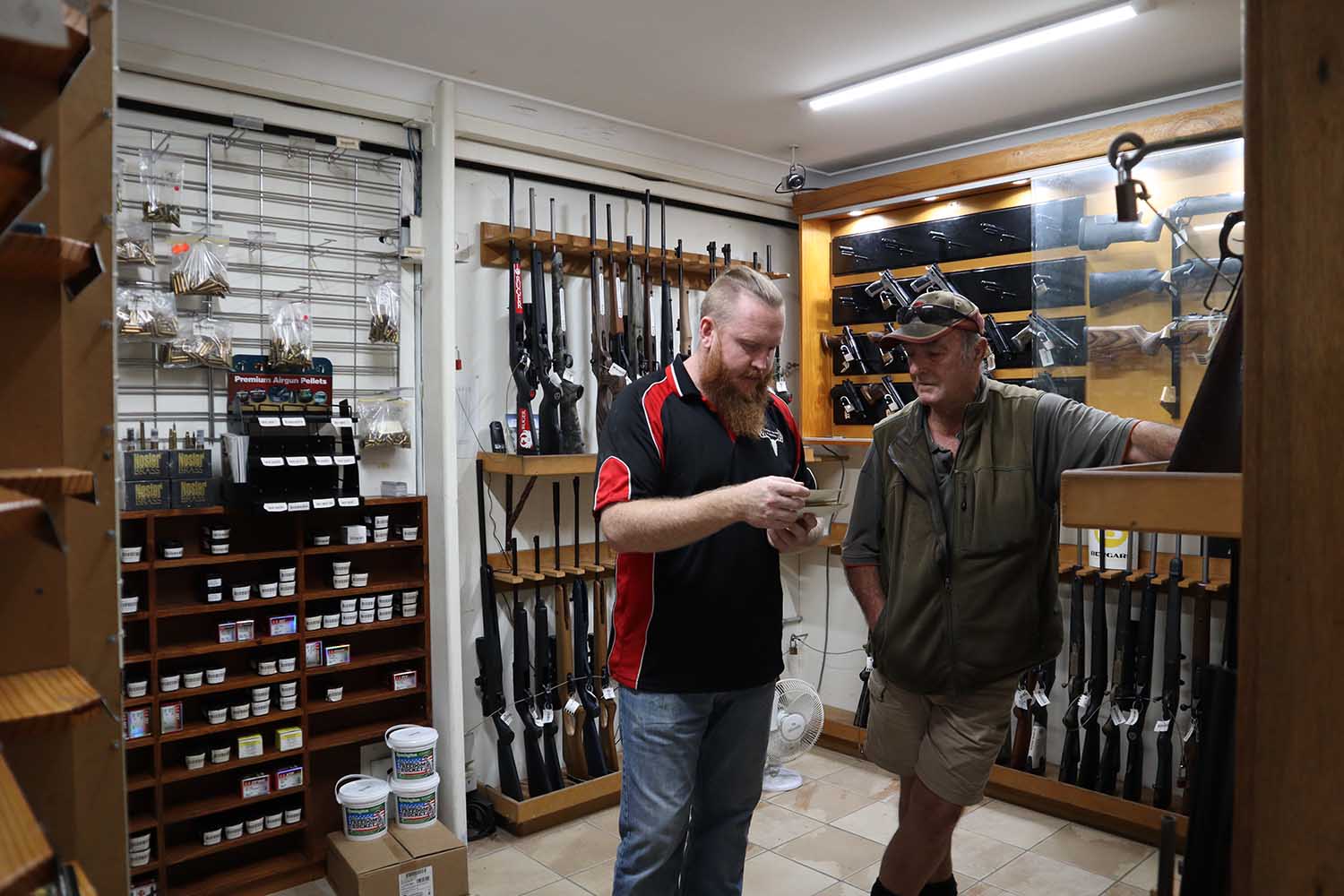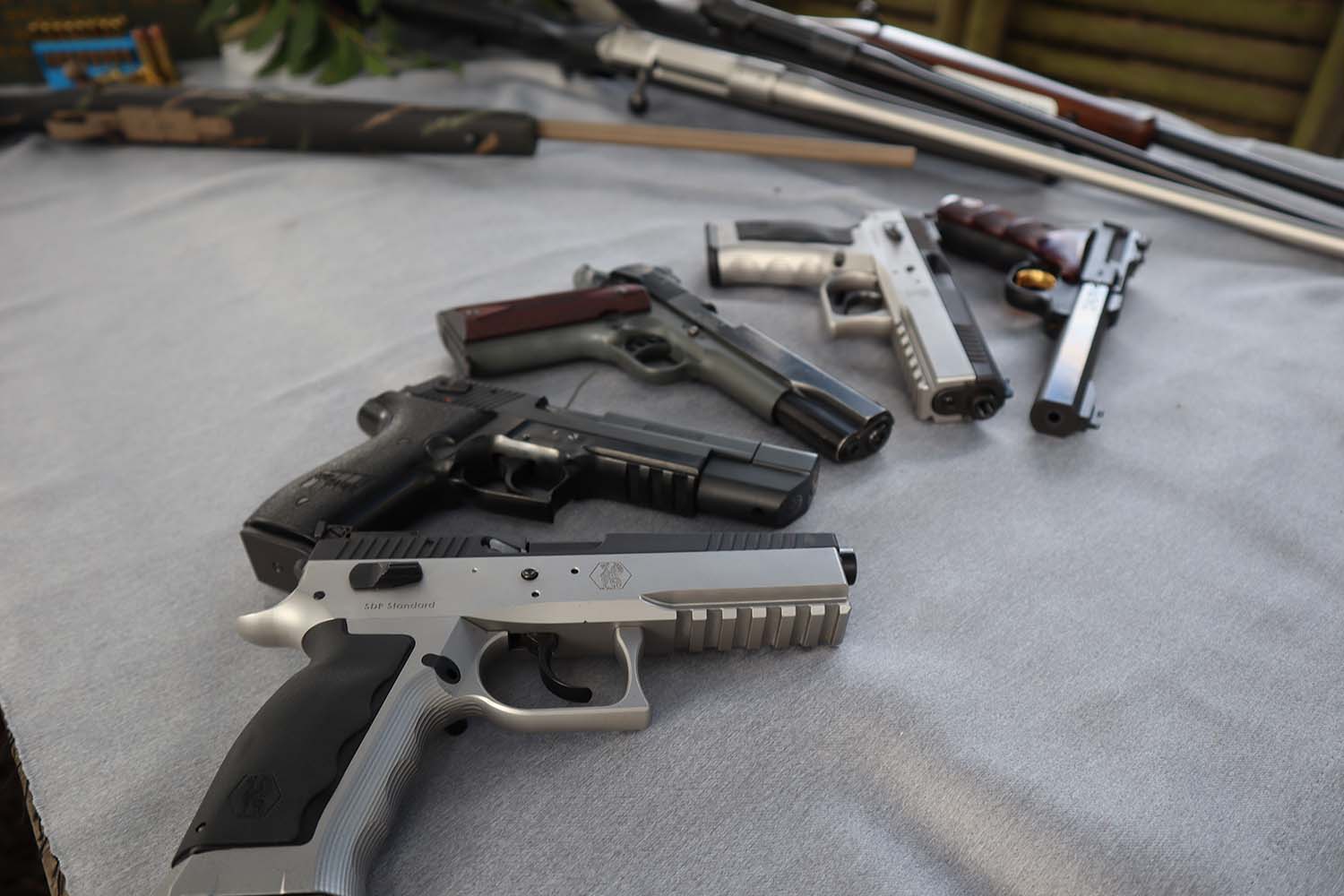 How to Enter
Whether it be a shooting comp win, a fish you've caught, you out with your latest purchase or just enjoying the great outdoors in our great recreational sport. Send it in to Mel at admin@huntingandoutdoors.com.au or make sure your feature #thorntonhuntinggallery in your social media post.
The best photo of the month will receive a TH&O shirt (announced on socials, prize to be claimed in-store).